Green Funny Fingers®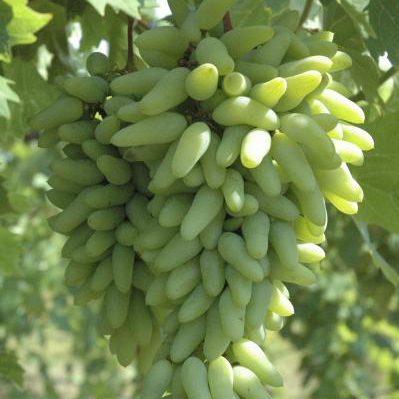 They may look funny, but there's nothing funny about their flavour. These seedless green grapes have an exceptional flavour and a presentation that everyone loves.
Funny Fingers® grapes is a peculiar variety that is shaped more like chillies than grapes. With the berries being of a slender, tappering form, the bunch looks as much like a cartoon hedgehog than anything. The skin doesn't offer much resistance or bitterness, and the overall effect of flavour and sweetness, and shape, is attractive.
The variety has also been marketed as Tear Drops® and Witch Fingers® grapes. Funny Fingers, Tear Drops and Witch Fingers are registered variety names of International Fruit Genetics (IFG), Bakersfield, California.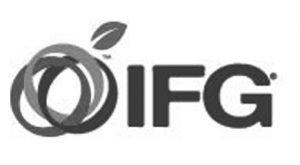 Back to Grape Varieties